Hey Friends! I am excited to join the fun over at the Kinder Tribe today.


The K teachers are doing a linky to get to know one another!
This fall will be my 13th year teaching K! It doesn't feel that long that is for sure. I have also taught 1st, 3rd and even did a few year in an admin role but, there is NO place like Kindergarten. I am so excited for this upcoming year.


A few year ago my feet started giving me some issues. Probably cause we are on our feet and floor all day long. I then discovered these shoes
Sketchers Go Walk
They are seriously the most comfotable shoes I have ever worn! I wear them EVERY day and it feels like I am walking on a cloud. My feet have not hurt since then 🙂





This picture says it all….. I LOVE my coffee! Hot, cold, iced doesn't matter to me. Don't laugh but some days I can't wait to get up and drink that first sip of coffee…yea I may have a slight problem. 😉
Ask any teacher what their favorite supply is and many of them will answer Flair pens. They are the best thing EVER!
That picture just puts a smile on my face! I may have quite a few collections all over my classroom, in my bag and at home. You never know when you might need one..lol



A few year ago this book was part of our reading series. After I read it the first time it made me laugh so much! My students had so much fun reading it too. When I left that school, I found that book to add to my library and I read it every year! It is still a hit with the kids. 🙂
There are so many amazing K teacher bloggers out there! Simply Kinder and The Kindergarten Connection are among my favorites. They have SOO many amazing ideas!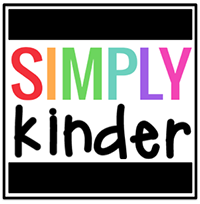 Make sure you head back to the Kinder Tribe blog to read about all about the favorites of other K teachers!